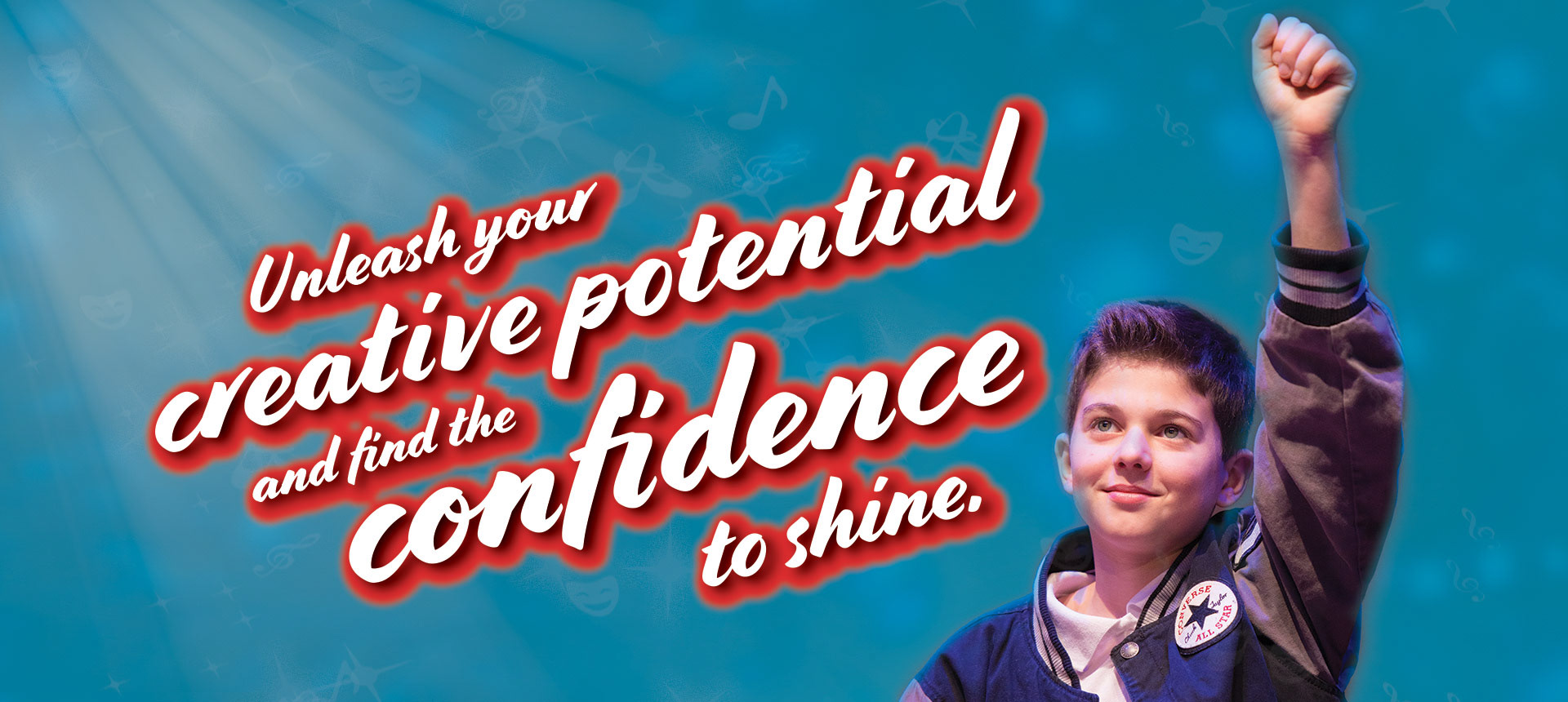 unlock your child's creative potential with the magic of theatre
If your child loves to sing, dance or act at home, then they have the potential to become a great performer. 
What they need is a safe space, where they are confident to explore their creativity. A place where they can be themselves, surrounded by like minded peers who share their passion for drama and musical theatre. At Red Theatricals we offer that and more. 

We celebrate every student's unique talents and challenge them to become their best self through the power of performance. Plus each semester they will feel the rush and pure joy of performing in a musical, on stage, in front of a live audience of friends and family, to showcase all they have accomplished in their weekly classes, which includes singing, dance and acting.
YOUR PERFORMANCE JOURNEY STARTS TODAY! What's included: 
✅ Weekly singing, dancing and acting TRAINING
✅ PERFORM ON STAGE in a live musical theatre production each semester
✅ EVERY STUDENT GETS A ROLE in each musical and the opportunity to audition for lead characters
✅ SMALL CLASS SIZES, so every performer gets the attention they deserve
✅ PERSONAL GUIDANCE because every student is unique
✅ Choose from classes in TEMPLESTOWE or BULLEEN. 
ADDED BONUSES (Included in your fees):
🎭 Costume hire included in your semester package 
🎭 Script & rehearsal tracks to keep
🎭 FREE Red Theatricals Drama Bag
🎭 Extended Rehearsals, Dress Rehearsal and professional photo shoot for production week
Spots are filling fast, don't miss out. Secure your child's place today. 
"Emil's self esteem and his confidence in speaking in front of a crowd and his peers has grown 10 fold." Susie S. 
HEAR WHAT OUR STUDENTS & PARENTS HAVE TO SAY!