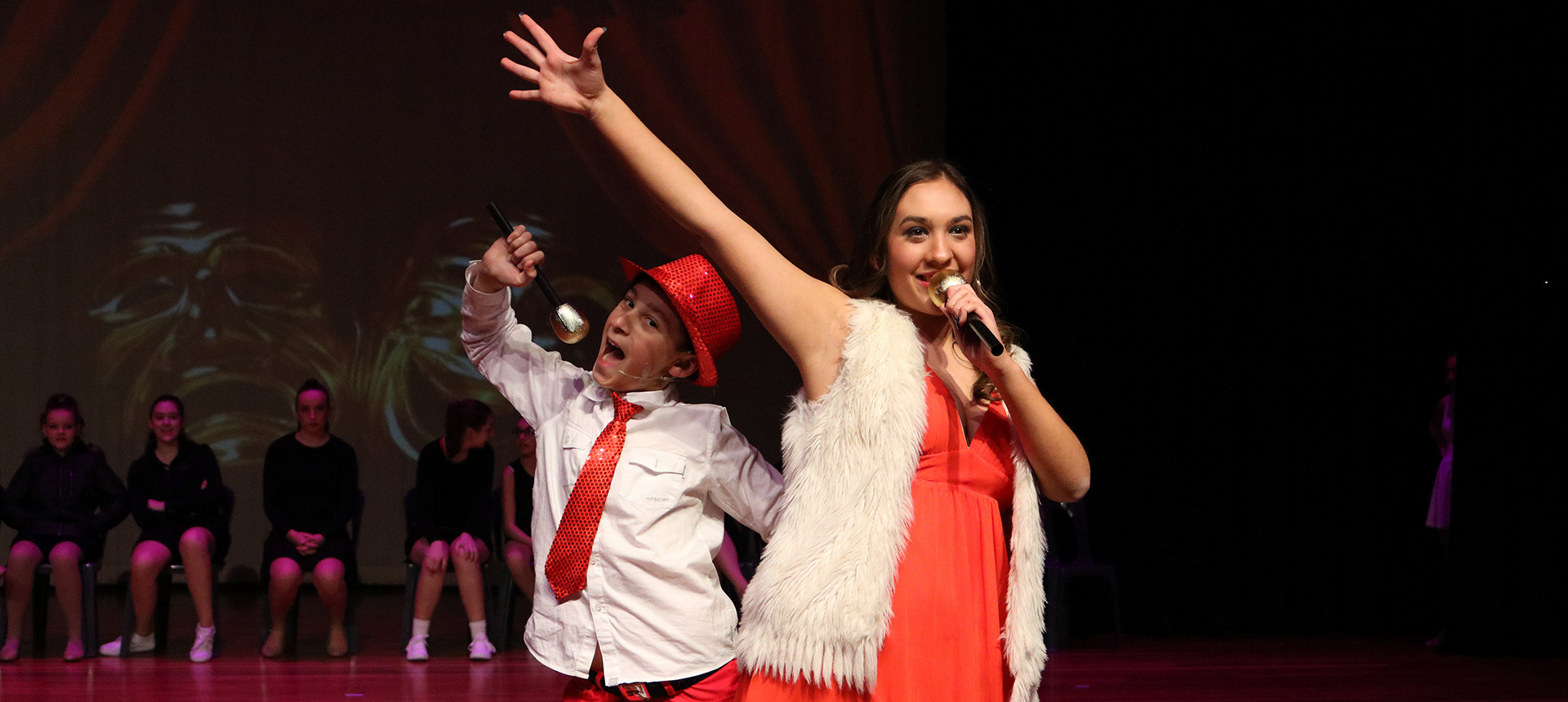 Frequently Asked Questions
Can my child do a free trial class?
Yes. All new students are welcome to participate in a free trial class for any of our weekly classes for their respective age group. After the class, the teacher will discuss how your child went and whether the class is suitable. Then we encourage you to discuss with your child if they are keen to continue with classes. If you both wish to enrol then you will be sent an enrolment form and invoice.

No free trial class is offered for workshops or school holiday programs. 
What's included in the fees?
Included in the fees are: weekly performance classes plus extra production rehearsals, character costumes, props and sets. Students will all receive a Script to keep and a copy of the music and backing tracks to rehearse with. 
How are fees charged?
Fees are charged by the term and the rate is variable each term and determined by how many weeks are in the school term. Students are charged for the full term and there is no discount or refund if students miss a class.

Masterclass: $31 per class
Senior Performance: $31 per class
Advanced Junior Performance: $31 per class
Junior Performance: $28 per class

New students are charged from the week after they complete their free trial. 
What does your child need to participate in class?
Students are required to acquire the correct dance shoes to participate in class and the performance.

Juniors: Black Jazz Shoes
Seniors: Tan Chorus Shoes (Female) & Black Jazz Shoes (Males)

A discount card for Bloch will be issued once you enrol for classes and make your first invoice payment.
What does your child need to bring and wear to class?
Students are required to wear comfortable clothing they can move around in. No jeans, skirts or dresses please.

Students are not permitted to participate in class whilst wearing thongs or slip on shoes. Dance shoes or runners are the only permitted footwear. 
Extra Classes and Rehearsals?
Throughout the term students are offered the chance to participate in extra classes and extended classes. These classes are not mandatory but encouraged, so students get more chance to hone their craft.

Extra rehearsal in the production weeks leading up to the performance, including all dress rehearsals, theatre rehearsals and photo shoots. These dates are set out at the start of each semester and are mandatory to perform in the final production at the end of each semester. 
Does my child have to participate in the end of semester production?
Yes. All students enrolled in the performance classes are required to perform in the end of semester production. Students will work hard over two terms to learn all the songs, scenes and dance routines for the production and therefore deserve the chance to showcase their performance skills to a live audience.